Michael Bublé lands at UK albums No.1 with To Be Loved – Music News – Digital Spy.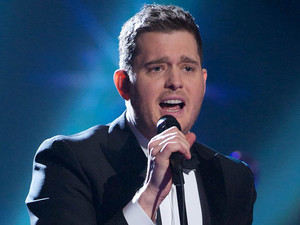 Michael Bublé has scored his fourth UK number one album with To Be Loved.

His latest collection and follow-up to 2011's Christmas becomes his fastest-selling album in the UK so far, shifting 121,000 copies.
It is also the fastest-selling album of 2012 so far, and outsold the rest of the top five combined.
Read more: http://www.digitalspy.co.uk/music/news/a474955/michael-buble-lands-at-uk-albums-no1-with-to-be-loved.html#ixzz2R7m3eOsf
Follow us: @digitalspy on Twitter | digitalspyuk on Facebook
Read more: http://www.digitalspy.co.uk/music/news/a474955/michael-buble-lands-at-uk-albums-no1-with-to-be-loved.html#ixzz2R7m01XvZ
Follow us: @digitalspy on Twitter | digitalspyuk on Facebook